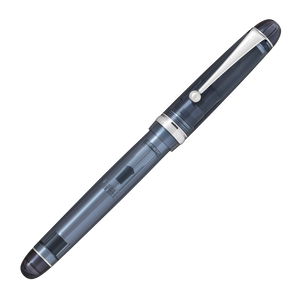 Pilot Custom 74 Tinted Blue Black Fountain Pen is offering an authentic writing touch. First of all, this model is recommended for those who are beginners at writing with genuine fountain pens. The traditional design and selection of body colours are also attractive.

The pen features a signature rhodium-plated 14K nib and bright rhodium accents on clip and rings. It is presented complete in a gift box with a Pilot Converter-70 inside the pen and a black IC-50 ink cartridge.
Transparent body enables the ink colour to be visually enjoyed.