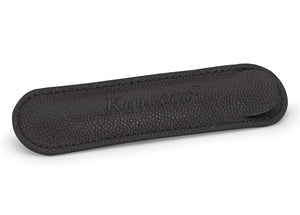 Simple, genuine leather pouch in elegant black.
Protect your Kaweco Liliput favourites with our pouch made of genuine leather. Super soft yet sturdy, the case fits comfortably in your hand and protects your writing instruments from scratch. 
The recycled leather comes from Italy and is high quality and efficiently processed. The pouch fits one Kaweco Liliput pen.