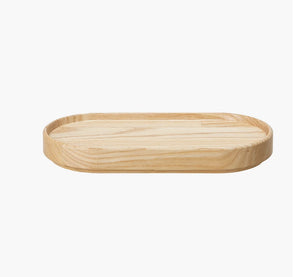 Porcelain has been produced in Hasami for the past four centuries. Building on this heritage, Hasami Porcelain was born under the direction of Takuhiro Shinomoto. Clean lines, organic textures and multifunctional designs define the brand's tableware. Inspired by traditional jubako tiered boxes, the modular products can be easily stacked for efficient storage. Passing through the hands of various craftspeople during the course of production, each piece is finally stamped by hand, completing its truly unique character.

Hand wash only
Do not leave soaked in water
170x85x21mm
 6.3/4" x 3.3/8" x 7/8"
Country of Origin
Japan (Asahikawa, Hokkaido)